Before you get divorced, you must watch this...
3 Mistakes Divorcing Couples Must Avoid That Can Cost You Five-Figures OR MORE When Selling Your House

what you'll learn in this workshop
HOW TO PICK A TRANSPARENT AND UNBIASED AGENT
Navigating the maze of divorce is tough. The last thing you need is an agent with a hidden agenda. Learn how to spot an honest, unbiased agent who'll put your needs first in this already emotional time.
MAXIMIZE YOUR SALE PRICE BY PREPPING YOUR HOME
Every moment in the house can feel heavy. Prepping your home for sale doesn't have to add to the weight. We share quick and budget-friendly tweaks that make your home shine for buyers, without extra stress.
HOW MUCH YOU'LL NEED TO MOVE COMFORTABLY
Moving on is more than just packing boxes; it's also about planning for kids and pets. We break down not just the financial aspects, but also the logistics of creating a smooth transition for the whole family.
THE MARKETING MISTAKE YOU MUST AVOID DURING THE SALE
Don't let a marketing blunder cost you thousands. Discover the one marketing mistake many sellers make during their divorce—and how you can avoid it for a smooth, profitable sale, no matter the circumstances.
PICK THE BEST OFFER AND GET TO CLOSING GRACEFULLY
We'll guide you through choosing the one with the best terms for your unique situation. Avoid nasty surprises at closing and pave the way for a respectful and graceful conclusion to the sale.
FINANCIAL MISHAPS TO AVOID AFTER CLOSING DAY
You're almost there, but the journey isn't over yet. Uncover common financial missteps people make after the sale is complete, so you can protect your assets and ensure a fresh, secure start.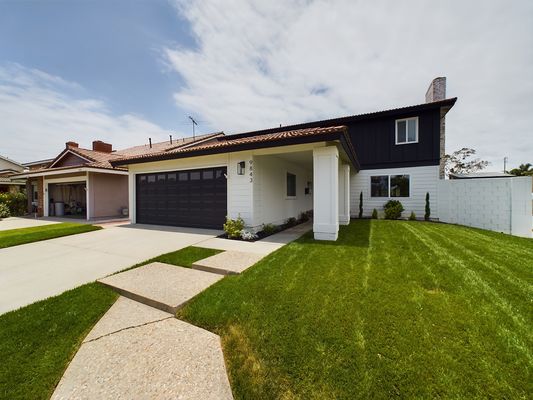 Sold for $300k Above Appraised Value In Davie ($1.9M)
This property is in Long Lake Ranches. This neighborhood is a favorite of professional athletes so we leveraged our sports and entertainment community to garner interest nationally. We took an aggressive approach to drive multiple offers on this property by holding showings until the listing launch event and incorporated neighborhood mailings to ensure that they could choose their neighbors. This resulted in 8 offers. The one we chose was $300k above appraised value and set a record for the highest sale in the neighborhood per square foot.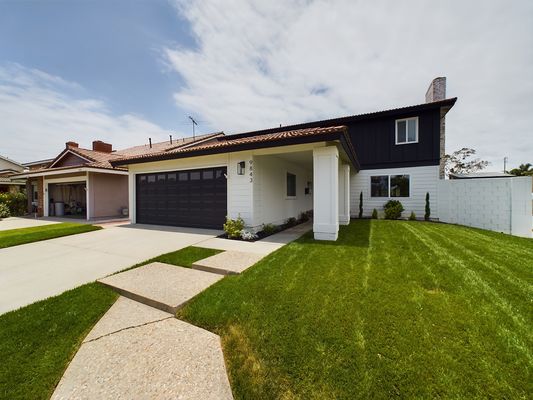 Unique Property Gets 100% Of Asking Price In 10 Days In Fort Lauderdale ($1.2M)
This was a unique property that needed a unique marketing approach. This property is one of the larger properties in the area and had a unique architectural style. We focused on telling the story of the property through social media ads to create interest. We then reached out to the buyers in our system who were already looking at properties in similar price points with similar beds/bath in the area and ran a campaign to them. We ended up getting full price in less than 10 days.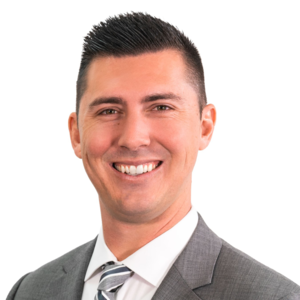 Hi, I'm In!
Fun fact: my name means servant of humanity. Maybe that's why I've always been so passionate about helping people reach their goals. I've been in real estate since 2011 and started my career working for an investor. To me, real estate isn't about the singular transaction. It's about helping your family build generational wealth which means I'm in it for the long haul with you and focused on your long term wealth building strategy through real estate.
Broker Associate
Certified Luxury Home Marketing Specialist - Guild Level
Certified Probate Expert
Certified Distressed Property Expert

"Kimberly helped me navigate my first home purchase. She's professional, knowledgeable, an effective
…
Read More
communicator, and a complete joy to work with. With her help, I was able to identify properties that I was interested in and move quickly on putting offers together. Once my offer was accepted on my new home, I was able to move efficiently and swiftly through escrow. Kimberly helped me have a positive homebuying experience and I would definitely recommended reaching out to her if you are in need of a realtor. Thank you Kimberly and the entire Whitney Team for helping me become an home owner!"
Read Less

"The realtor I was recommended to is an agent at The Whitney Team - Kimberly Bogan. The whole process
…
Read More
of buying a home and then selling a condo went smoothly and I felt our agent worked to get us the best price on both ends of the equation. I also met another team member who came to take the photos and floor plan for the sale process and he was great as well. I would recommend The Whitney Team!"
Read Less

"We had a really good experience with Serena and the Whitney Team. Serena is really easy-going, patie
…
Read More
nt and flexible to work with. She understood our situation & preferences and made sure we were comfortable with the the property. Buying/Escrow process went by very smooth and she did reach out to lenders and kept us updated with all the statuses in the escrow. We really thought that was helpful for us since we were first-time homebuyers. Thank you Serena and Whitney Team for all the support."
Read Less

"Amazing experience!!! The whole team was knowledgeable and got the house of my dreams!!"

""Efficient, helpful, and compassionate—those are the adjectives we would use to describe the Whitney
…
Read More
Team. With only 3 weeks to prepare the house our family had lived in for 48 years and rented for 20 years, the Whitney team efficiently answered timely questions (within 12 hours), helpfully filled desperate needs with action (floor coverings in 3 days), and were compassionate when we left for a 23-day pre-planned trip by even allowing window coverings to be delivered to their personal residence. Rarely have we dealt with people who exceeded our expectations so thoroughly. These are realtors we would 100% recommend!""
Read Less

"Our experience with the Whitney Team was very positive. Our contacts with them were very friendly an
…
Read More
d professional. The advice we received from the first meeting until closing was always spot on, and their marketing skills are outstanding. We sold our property quickly and enjoyed a trouble-free experience. We recommend the Whitney Team highly. Thank you Team Whitney!"
Read Less